The year was 1980, the year John Lennon died. Christmas was coming on and I knew what I was gifting myself. I proceeded to Chuck Levin's Music Store, and four hours later, in Chuck's sound room, after singing through two different microphones and then singing while listening between two brands of speakers, the purchases were made.
No, I did not select the infamous Shure SM58 that every vocalist used, I picked the Electro Voice microphone, can't remember what the model number was, but it's still somewhere in my paperwork. But it doesn't matter. I loved that mic and had it repaired after 28 years and then it finally died. I was very disappointed to have to test drive another EV mic because that model was discontinued. I still use an EV mic today and the same Whirlwind mic cable that I purchased in 1980. It's still getting the job done. Thank you Whirlwind! I also purchased a Peavy 6-channel PA along with humongous SP3 speakers. That system served me well for about 26 years until I felt the need to upgrade.
Once I dialed in my sound, it was time to select my band members one by one. My first choice was the bass player, Chip Michael. Chip was a great musician and would serve to teach me a lot more about music. We pulled a set list together and from there it was on to finding a guitar player and drummer. This would up the noise decibel's, so the selections had to be strategic because I also needed a rehearsal space. I worked in DC, living in my first apartment, so that loud noise just wasn't going to be tolerated.
After exhausting all of the local choices of musicians, I chose to make the drive back down to the county to build my band with my sister and her husband, Denise and Boe Hilton. I got the opportunity to sing with my sister once again, just like when we were growing up singing beautiful songs and harmonies. The difference this time around was that I was the lead singer and she sang back up. Boe was a budding musician and wanted to learn the same rock songs that were being added to our repertoire. From there it took a while to find a drummer and eventually another guitar player, Geoff Ward. Geoff was a good lead guitar player and Johnny Wilding had the dynamics on drums and the contacts! We were all set and settled on the name, Steel Claw.

Steel Claw performing at our first house party (with the birthday hosts).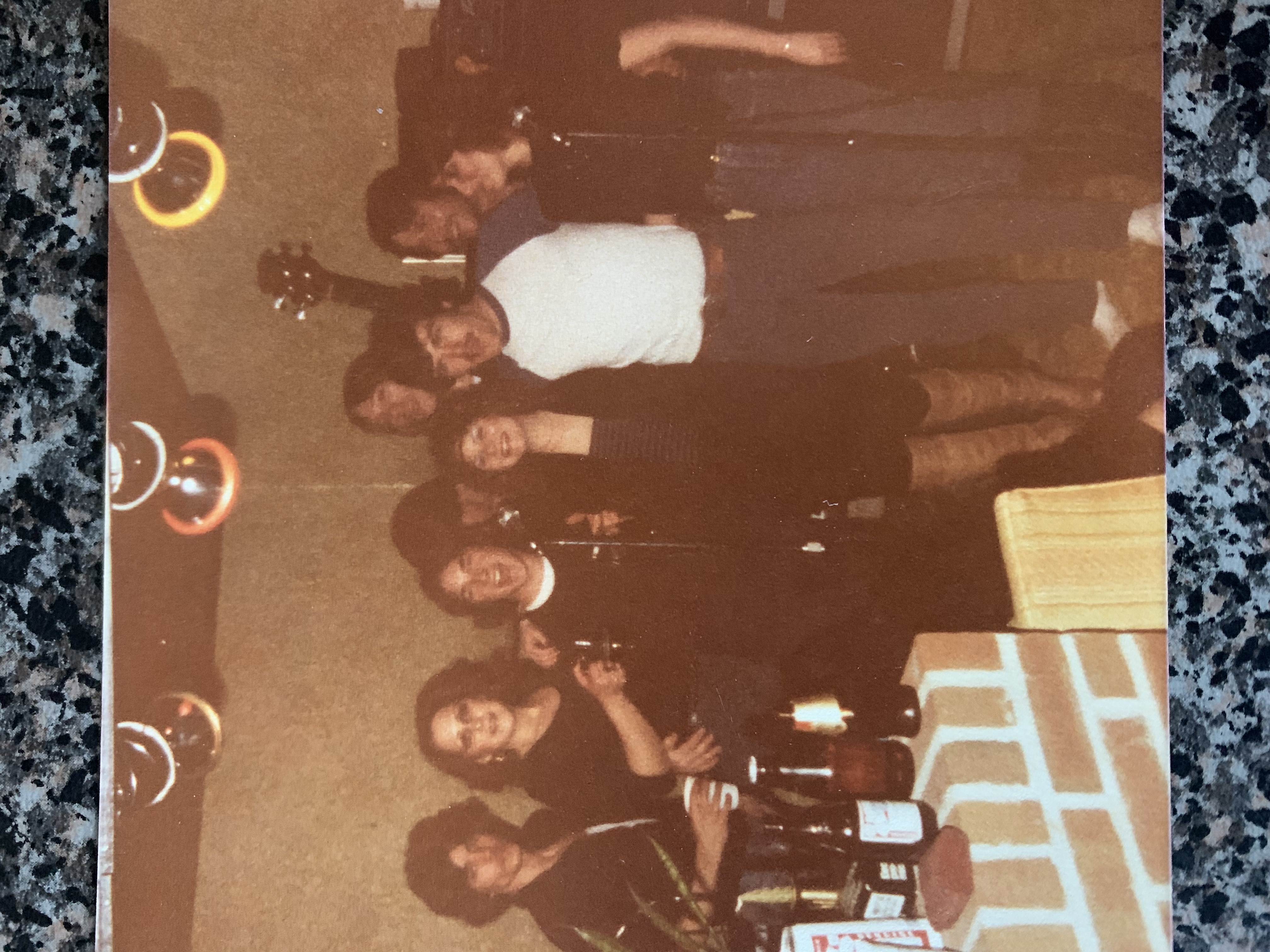 Boe Hilton, Kay Dove (Yes, my middle name that I am stilled referred to today by family and mostly school friends) and Denise Hilton.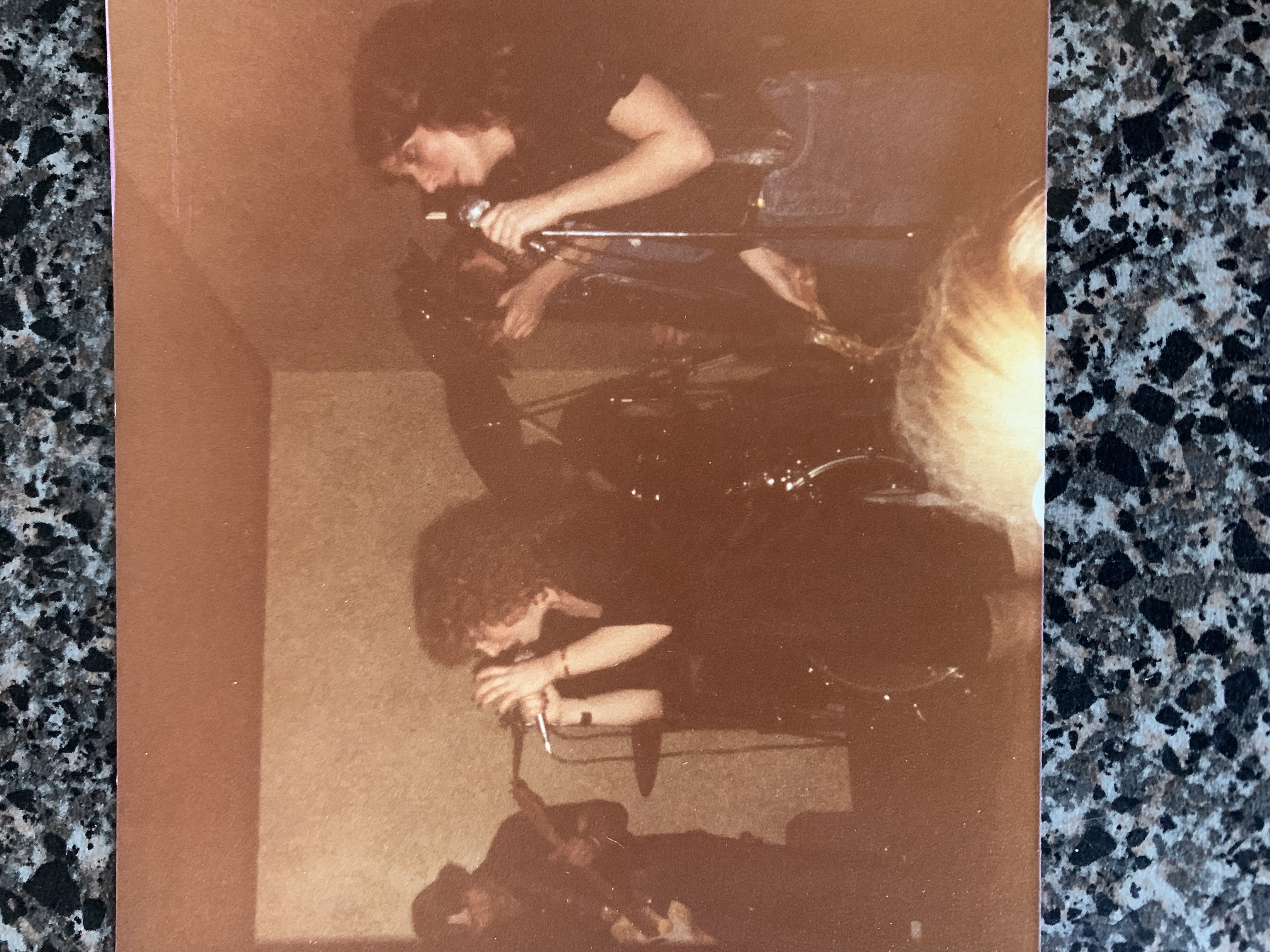 Center Boe Hilton and right, Chip Michael. Sorry Geoff and Johnny didn't make this photo.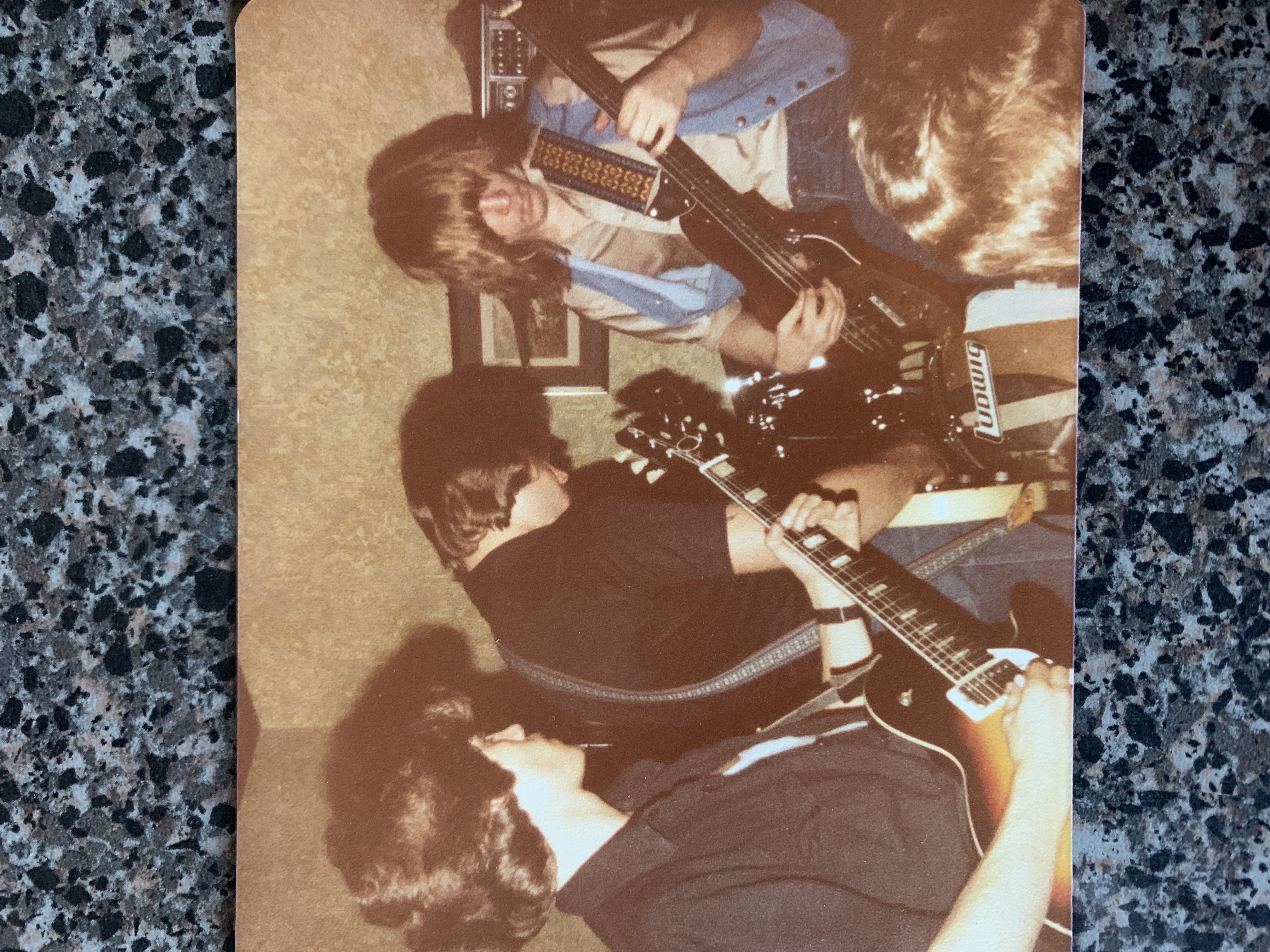 And me with my band mascot, Ben Jamin', my pet Gorilla!